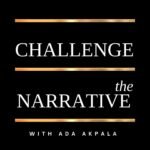 Are there any other reasons that come to mind?
Dive into today's episode of the thought-provoking series "How Africans Underdeveloped Africa."
Disclaimer: The goal of this series is to look into topics that are rarely discussed in mainstream circles, as they are more concerned with keeping certain narratives alive. The goal isn't to provoke a reaction or minimise specific historical events. This disclaimer is provided not out of fear or reluctance to speak the truth, but to allow as many people as possible to freely engage in this topic without feeling as if they are betraying their own core beliefs.
Be social and share this episode. You are free to connect with me on social media at @itsadakpala
You can also send me an email with your concerns, queries, or questions at differentvoicex@gmail.com